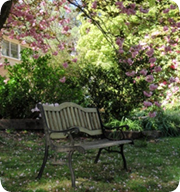 Bhante Sujato will be teaching a metta retreat this Easter from Friday, 6th to Monday, 9th of April at the retreat centre "Quest for life" in Bundanoon. The cost for the three night accommodation and meals is $412.50 (including GST).
As space is limited it is highly recommended to register soon.
Registration can be done either online or by mail.
For online registration make an direct deposite to our bank account (details bellow). Please write your name and "metta retreat" in the place for a description.Then fill up the form down bellow. (Do it in this order because you are asked to confirm payment on the registration form).
Account details:
Account Name: Santi Forest Monastery Inc.
BSB Number: 012-739
Account Number: 3488-68601
Bank: ANZ Bank
Address:
322-324 Argyle St., Moss Vale, NSW, 2577
The other option is to download the brochure, fill up the details in the registration form there and send it along with a cheque for the exact amount due, to:
Santi Forest Monastery
P.O. Box 132
Bundanoon NSW 2578
Important: Please DO NOT use the online donation on our website.
It is also possible to fill up the online form and send a cheque by mail and vice versa, make a direct deposit and send a registration form.
For enquiries please call Pat Denny 02 4393 6546
or email: santifinance@gmail.com