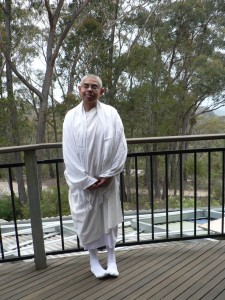 The Community of Santi Forest Monastery is delighted to welcome Anagarika Thilina.
Her Anagarika Precept Ceremony took place on Saturday 15th November amongst many other visiting senior Sangha members. <!–more–>We are also expecting three more Theravadin nuns to join us shortly. (We are growing …. !!!!!)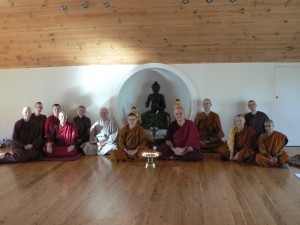 We have had a wonderful stay at Santi Forest monastery. There has been a wonderful exchange of traditions and experience. It is so wonderful to find people who wish to live in simplicity and kindness and whom are prepared to share their home with lay friends and monastics alike. Chi Kwan Sunim is an Australian Korean Zen nun who has been a nun for over 30 years. If there is a Rivendell, this is it!
- Ayya Yeshe Chodron (bodhicittavihara.wordpress.com)