This year's Kathina celebration together with the consecration of the beautiful marble Kwan Yin statue (donated by a Vietnamese supporter) were an outstanding success.
The Santi nuns' community was joined by Bhikkhunis from Perth and New Zealand as well as Vietnamese Bhikkhunis and Bhikkhus from Sydney, and it was a wonderful sight to behold.
The love, care and generosity you showed to us are indeed rare in our times.  As in the past years, Mr Gia Hieu and Mrs Tam Ngan took the lead in organizing this large event (over 500 people) in a tireless and self-sacrificing manner.
The nuns' community of Santi Forest Monastery in Bundanoon would like to express their heartfelt thanks, once again, for your outstanding contributions on many levels and in many ways – thus helping Buddhism, and especially nuns, to prosper in Australia.
We are continually working to make Santi an even more conducive place of medita-tion practice and a spiritual home for us all.  We deeply value our mutual friendship and our common goal, and hope to welcome you at Santi also outside of our big events.
May the Triple Gem bless you and continue to be your guide.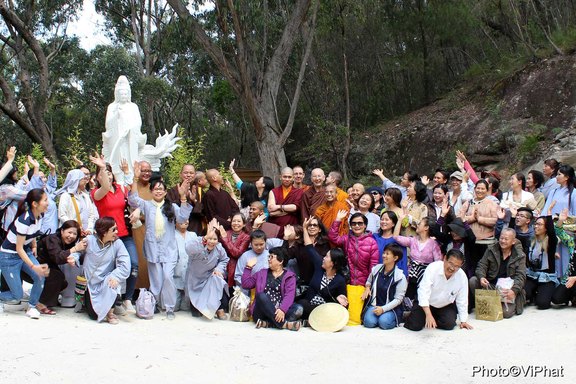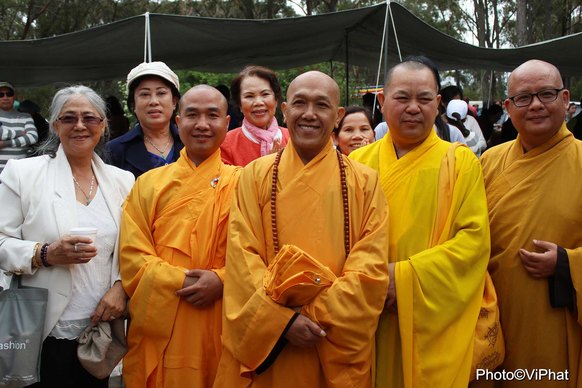 To watch the shortened video of the ceremony, please visit: https://www.youtube.com/watch?v=KwBKrlbTg14 or see below for the full version.